The first time I ate Orzo (or the Greek equivalent
(
kritharáki))
was over 20 years ago on a very hot day in Delphi in Greece, home of the legendary of oracle in a stunningly situated taverna overlooking the gorge. So that's how an orzo based Greek salad came about plus we have a couple of cucumber plants which are producing legendary quantities of fruit, so a Greek influenced pasta salad it had to be.
Delphi was the one place in Greece I would like to return to as it situated in the mountains, so its a little cooler than the plains and there was history at every turn, plus the views were amazing. Our hotel simply furnished overlooking that impressive gorge,I can't for the life of me what it was called but its probably still there as its that sort of place.
On to our delightfully simple recipe, which makes an ideal accompaniment to grilled chicken or fish or as part of a mezze or salad selection for a barbecue or party
What you need
Roughly 1 dessert bowl - Orzo pasta - cooked and cooled by rinsing in cold water
1 Red onion, peeled and finely chopped
1 whole Cucumber -peeled and chopped in to small chunks
Tomatoes - chopped into small chunks or cherry halved
Feta cheese - crumbled
Bunch of fresh basil
Freshly ground pepper
4 tbsp Olive oil
1 tbsp Lemon juice
1 tsp Honey
1 tsp Mustard - I used Dijon
What you do
Cook the orzo pasta according to the instructions on the packet, once cooked rinse under the cold tap to cool rapidly.
Place in a large bowl with the chopped onion, cucumber and tomato
Crumble the feta cheese over the top and tear the basil leaves also on the top
Quickly mix the olive oil, lemon juice, honey and mustard in a separate bowl to form a dressing, my tool of preference is a small whisk, season with some freshly ground pepper
Pour on to the contents of the large bowl and toss to ensure everything gets coated with dressing
Ta dah ! your salad is ready. Chill if you like and it keeps for a couple of days in the fridge.
We are linking up this post to Recipe of the Week over on
A Mummy Too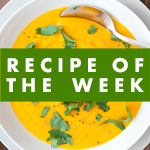 And Simple and In Season over on
RenBehan
, a linky for seasonal food
And we will also be linking up to a few other challenges later in the month once the linky's are live
No Croutons Required hosted by
Tinned Tomatoes
Meat Free Mondays over on
Tinned Tomatoes
And also to Pasta Please created by
Tinned Tomatoes
and hosted this month by
A Mummy too