I just can't resist beautiful fresh figs and at the moment they are at their peak, I have always had a thing for them even as a child, mainly in the form of a fig roll (newton) I might add. High in fibre and with a sticky sweetness whether fresh or dried they make a great addition to many dishes, my favourite memory is of picking a perfectly ripe specimen off a huge tree outside my apartment window whilst staying in Calvi, Corsica. Still warm from the Mediterranean sun and so juicy, a great food memory.
Inspired by a bake I spotted whilst wandering on the internet this recipe, my version is gluten free and uses rapeseed oil rather than olive and has the subtle addition of almond extract also. Don't worry about the rosemary in this sweet bake its barely noticeable and just provides a slight herbyness to the sponge, the cake is moist and very moreish.
What you need
175g caster sugar
2 tsp chopped fresh rosemary - finely chopped
125g ground almonds
50g plain gluten free flour
2tsp baking powder
1/2 tsp sea salt
1 tsp almond essence
180g Greek yogurt
120 ml Extra Virgin rapeseed oil
2 large eggs - free range of course
4 fresh figs - halved
2tbsp - soft brown sugar
2lb loaf tin, lined
What you do
Pre heat the oven to 180c
Whisk the eggs and sugar in a stand mixer until light and fluffy and tripled in volume
In another bowl or jug, whisk together the yogurt, oil and almond essence
Add to the egg and sugar mixture, the ground almonds, flour, salt, baking powder and rosemary, fold them in gently and try not to loose to much air.
Quickly whisk in the oil and yogurt mixture until incorporated, then pour into a prepared 2lb loaf tin
Carefully place the halved figs on the top, place in the oven and bake for 30 minutes
Sprinkle the brown sugar on to the figs and bake for another 20 - 40 minutes until tested cooked with a skewer, if the cake is browning too much cover with foil
Remove when bake and cool initially in the tin, cool full on a wire cooling rack.
Serve as it is or with a little additional yogurt
A delicious moist cake with an exotic twist.
This last few weeks my blogging mojo has been a little absent and life generally has taken over, hopefully normal service is now resumed.
We are linking up to a few of our favourite linky's
Bake of the Week from Casa Costello, fellow WI member and all round lovely person.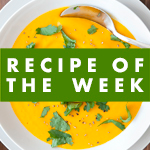 Dom over at Belleau Kitchen for
Simply Eggcellent
- them this month Anything Goes as long it contains free range eggs.