Here at Lancashire Food we don't like to waste food and also where possible create recipes which not only taste good but do you good. This recipe ticks all the boxes for us, using ripe bananas for the majority of the sweetness for this cake and just a touch of honey its free from artificial sugars and being full of all things that are good for you it a "super" bake. A great debate currently ranges in the food community about the amount of sugar in our diets and home cooking and baking gives you the control to adjust the amount of sugar added to your recipes. We like that, we use buckwheat flour here for its nutritional value but a basic plain gluten free flour would also work.
Please don't expect this to taste exactly like a normal banana loaf as it doesn't, but it still has some sweetness and as we are using honey you can adjust the sweetness level to your taste, I would suggest starting at 1/2 cup and reducing down from there as your taste buds acclimatise to less sweetness.
A couple of months ago we started hosting a local beekeepers hive in our garden and hopefully very shortly we might just (fingers crossed) get to taste some honey from our bees, its a fascinating process and has been very interesting watching the development of a new hive with all its trails and tribulations. In just a short couple of months we have had issues with wasps ( nasty things that attack hives ), the birth of a new queen and the balancing act of when to collect the honey. I have been stung twice once by a bee (yes a honey bee) and also by a wasp ( very painful and much worse than a bee sting).
So hopefully next time I bake this loaf we might be using our own honey .........
What you need
1/2 cup buckwheat flour (check gluten free if necessary as not all are)
1/2 cup ground almonds
1/2 tsp bicarbonate of soda
1 1/2 tsp baking powder
1 tsp ground cardamon
2 tsp ground cinnamon
1 tsp ginger
1/2 tsp ground allspice
1/2 tsp freshly grated nutmeg
1 tsp vanilla paste
1/2 tsp sea salt
2 eggs - free range
1/4 cup - coconut oil
1/4 cup of milk (any type nut, cows, goat)
1 tsp cider or wine vinegar
1/2 cup of local honey
3 ripe bananas
2lb loaf tin, oiled and base lined.
If you don't have all the spices to hand sweet mixed spice or lebuken spice can be substituted
What you do
Pre heat the oven to 180c
Mash the banana roughly in the bowl of your mixer
Add all other ingredients
Mix thoroughly and pour into prepared tin
Place in the oven and bake for approx 45 minutes
Cool in tin
Delicious served slavered with butter
Also to Recipe of the Week with Emily over on
A Mummy Too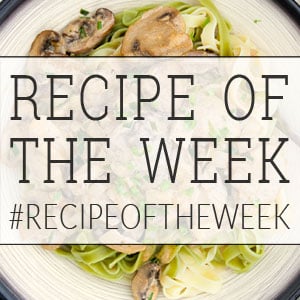 Love Cake - Back to Basics over on
Jibberjabber
, as this is good basic banana loaf recipe at heart.
Simply Eggcellent - Theme being Cakes this month over with
Dom at Belleau Kitchen
(Happy Birthday !) which celebrates all thing egg.
Credit Crunch Munch over at
Fuss Free Flavours
as once again we are using up manky bananas. A blog challenged created by Fuss Free Flavours and
Fab Food for all
.
And finally No Waste Food Challenge blog hop over at
Foodie Quine
this month. This challenge was created by
Elizabeths Kitchen Diary
.