This is a perfect recipe for this time of year, slight spicing adds a warming note to this delicious bake, great served with a steaming mug of tea after a wild and windy walk, but also great as a pudding cake served with custard.
This loaf cake isn't going to win any prizes in the beauty stakes but is definitely a prize winner in the flavour stakes, I just love the moist fruity pear chunks and the crunch of the flaked almonds. It does have the habit of swallowing the pears and almonds into the cake but I still love it, its frugal too as it a good recipe to use up pears that are starting to become overripe. I am using British Conference pears here which have a great flavour, they aren't in season very long so make good use of them while you can.
So go on embrace the season and create a beautiful warm spicy fug in your kitchen as a perfect antidote to the weather outside, the Danish have a word for it Hygge, give it a try......
What you need
175g softened butter or quality vegetable margarine
1 tsp ground cardamon
1 tsp ground ginger
175g light brown sugar
3 conference pears - peeled, cored and cut into 1/8ths
2 free eggs
175g self raising flour (gluten free works fine)
1 tsp baking powder
1 tbsp flaked almonds
2lb loaf tin - lined
What you do
Pre heat the oven to 180c
Cream the butter and sugar until light and fluffy in your stand mixer
Add the flour and baking powder, spices, and eggs to the bowl, mix until you a smooth mixture
Place half the mixture into your prepared tin, roughly level with a palette knife, place roughly half of the pears (chopped into little cubes) in a layer on the cake mixture
Top the pears with the rest of the cake mixture and places the rest of the pear slices on the top, sprinkle with flaked almonds
Bake for 50-60 minutes until golden and cooked through.
Cool in the tin for at least 20 minutes or so, perfect warm on its on or with cream or custard. Cold its great with a cup of tea.
If you like serve cold with a dredging of icing sugar
We are linking up to Recipe of the Week over on
AMummyToo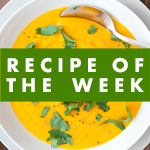 And to Casa Costello's
Bake of the Week
JibberjabberUk - Love Cake linky whose theme this month is
Best of British
And two of my favourites Credit Crunch Munch from
Fuss Free Flavours
and
Fab Food for All
, hosted this month by
Elizabeths Kitchen
and No Waste Food Challenge from
Elizabeths Kitchen,
hosted this month by
Its not Easy being Greedy.